Advice from emotional intelligence experts
High emotional intelligence individuals are better able to work in teams and problem solve.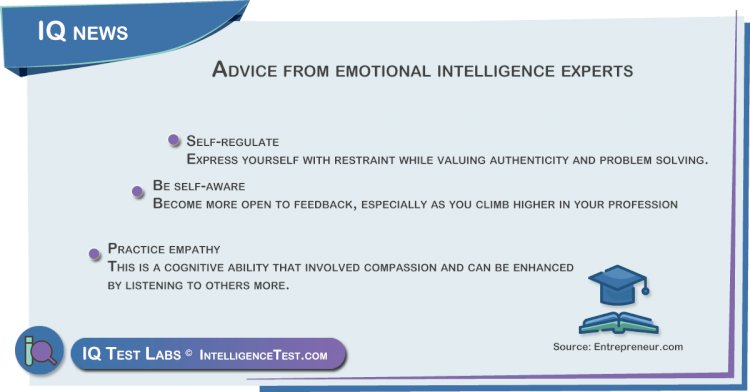 emotional intelligence advice
Main Titles
Self-regulate
Express yourself with restraint while valuing authenticity and problem solving.
Be self-aware
Become more open to feedback, especially as you climb higher in your profession
Practice empathy
This is a cognitive ability that involved compassion and can be enhanced by listening to others more.
Cultivate resilience
Find purpose in life and people to trust.
Source: entrepreneur.com