Emotional intelligence in the workplace
Here are some ways by which emotional intelligence can be developed.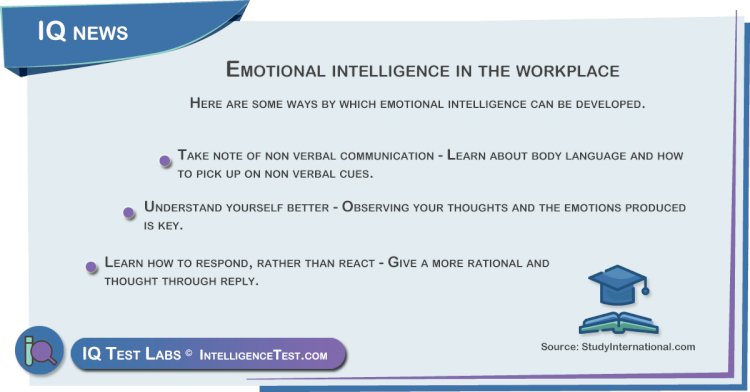 workplace emotional intelligence
Main titles
Today's learning institutions emphasize intellectual achievement at the expense of emotional development. These are some ways to cultivate emotional intelligence.
Take note of non verbal communication
Learn about body language and how to pick up on non verbal cues.
Understand yourself better
Observing your thoughts and the emotions produced is key.
Learn how to respond, rather than react
Give a more rational and thought through reply.
"As machines are used to do many functional tasks, it will be our people skills, humanity and ability to empathise which will be needed." - Tim Kiddell, speech writer for the UK Prime Minister
Source: studyinternational.com