Language exposure relates to structural neural connectivity in childhood
Increased child-adult exposure to conversation leads to increased white matter connectivity in the brain.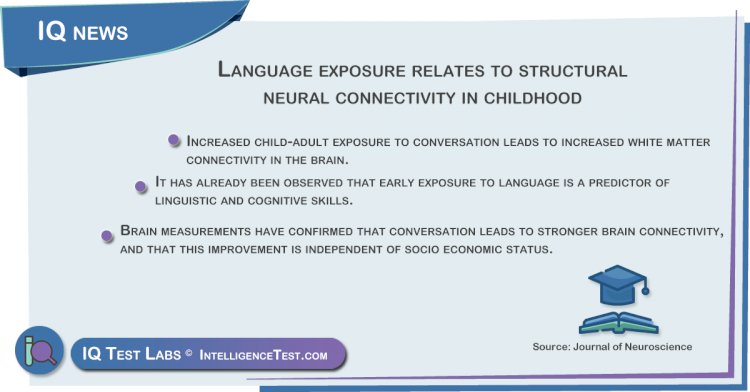 Language exposure
Main titles
By Rachel R. Romeo, Joshua Segaran, Julia A. Leonard, Sydney T. Robinson, Martin R. West, Allyson P. Mackey, Anastasia Yendiki, Meredith L. Rowe and John D. E. Gabrieli, Journal of Neuroscience
It has already been observed that early exposure to language is a predictor of linguistic and cognitive skills.
Brain measurements have confirmed that conversation leads to stronger brain connectivity, and that this improvement is independent of socio economic status.
It is important to capitalize on early exposure to conversation, in order to benefit the most from a child's neural plasticity, and thus close the achievement gap.
Study: jneurosci.org