Just the scent of coffee can improve your analytical thinking
The scent of coffee has been show to boost performance on the analytical part of the GMAT, or the Graduate Management Aptitude Test.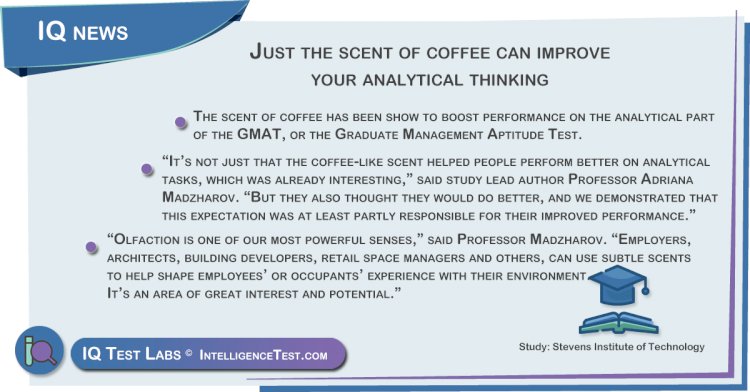 coffee and analytical thinking
Main titles
The study was conducted by the Stevens Institute of Technology.
"It's not just that the coffee-like scent helped people perform better on analytical tasks, which was already interesting," said study lead author Professor Adriana Madzharov. "But they also thought they would do better, and we demonstrated that this expectation was at least partly responsible for their improved performance."
Caffeineted coffee and decaf produced similar results.
Participants in the study reported feeling more energetic in the presence of the coffee scent.
"Olfaction is one of our most powerful senses," said Professor Madzharov. "Employers, architects, building developers, retail space managers and others, can use subtle scents to help shape employees' or occupants' experience with their environment. It's an area of great interest and potential."
Source: earth.com