Good sleep & good mood lead to good working memory with age
The effects of sleep, age and depressed mood on working memory were examined.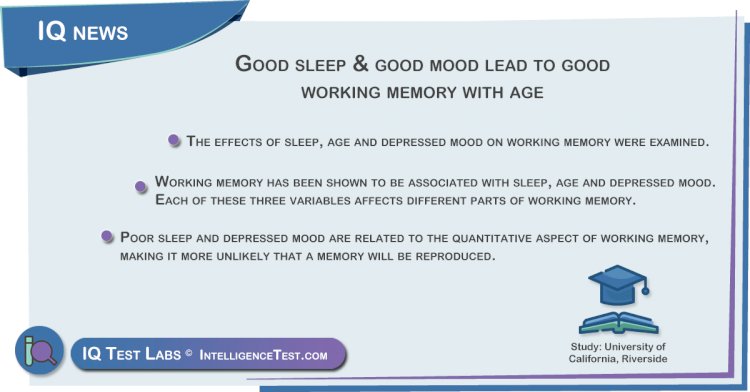 mood, sleep and working memory
Main titles
Working memory has been shown to be associated with sleep, age and depressed mood. Each of these three variables affects different parts of working memory.
Age is related to the qualitative aspect of working memory i.e how accurate the memory is.
Poor sleep and depressed mood are related to the quantitative aspect of working memory, making it more unlikely that a memory will be reproduced.
"Other researchers have already linked each of these factors separately to overall working memory function, but our work looked at how these factors are associated with memory quality and quantity – the first time this has been done," - Weiwei Zhang, assistant professor of psychology at the University of California, Riverside.
Source: news.ucr.edu