Checking phones in lectures can cost students half a grade in exams
Cell phone use damages the learning environment.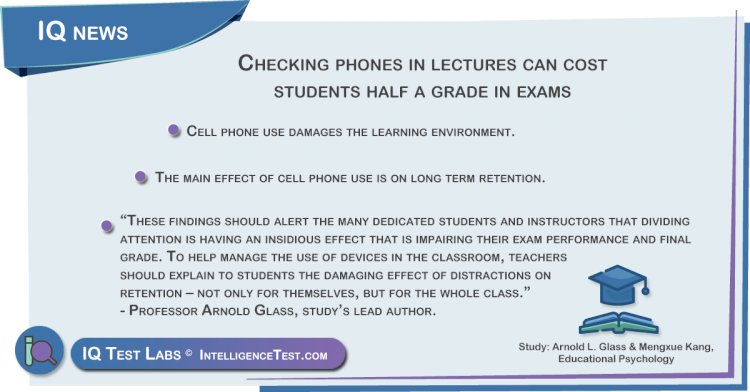 Cell phone distraction
Main titles
Cellphone access in lectures for non-academic purposes, leads to lower end of year grades.
The main effect of cell phone use is on long term retention.
"These findings should alert the many dedicated students and instructors that dividing attention is having an insidious effect that is impairing their exam performance and final grade. To help manage the use of devices in the classroom, teachers should explain to students the damaging effect of distractions on retention – not only for themselves, but for the whole class." - Professor Arnold Glass, study's lead author.